Alumni and Career - Houston
Brought to you by ABB, Dow, Lockheed Martin, and Texas Instruments
The Alumni and Career experience at FIRST Championship Houston is for participants, alumni, parents, and mentors to understand and explore the opportunities that are available to FIRST Alumni after high school.
Events
2019 FIRST Alumni Mixer Houston
FIRST Alumni will connect with one another, FIRST staff, and event sponsors about their FIRST experience, career opportunities and how to leverage their FIRST experiences for the future. Light food and refreshments provided, FIRST Alumni give aways and… you never know who else might show up!
Thursday, April 18th
7:30 – 9 pm CT
George R. Brown Convention Center, 1st Floor Concourse outside of Hall C
RSVP Here:
All attendees at the FIRST Alumni Mixer must be registered and badged for Championship. Not yet registered? Start here.
Alumni and Career Conference Track
Including (but not limited to)
Putting FIRST to Work for You
Companies want and need FIRST talent! Join us for a special Q&A panel discussion with ABB, Dow, Lockheed Martin, Qualcomm, and Texas Instruments about leveraging your FIRST experiences as you move into career. Whether you're in school or have years of work experience under your belt, you'll get information about the recruiting priorities at these top companies as well as tips that will help guide you to career paths that leverage your FIRST skills. Attendees will walk away with helpful tips and advice on how to build your professional networks, strengthen your resume, and advance your career by leveraging your FIRST experience as a student, mentor, or volunteer.
Thursday, April 18
10:30 – 11:20 am CT
Room 370CF
Innovation Faire
Visit the FIRST Championship Innovation Faire and all our exhibitors, including sponsors, suppliers, alliances, and scholarship providers. Engaging, interactive, hands-on exhibits and the chance to connect for future school and employment opportunities.
FIRST Championship Innovation Faire Hours
George R. Brown Convention Center, Level 3
Wednesday, April 17 11:00 AM to 5:00 PM
Thursday, April 18, 10:00 AM to 5:00 PM**
Friday, April 19, 10:00 AM to 4:00 PM**
**FIRST Scholarship Providers and Alliances only on Thursday and Friday
FIRST Alumni Swag
FIRST Championship "FIRST Alumni" and "Class of" ribbons
FIRST Alumni Ribbons available at check-in (Tues – Sat) and at Innovation Faire (Thursday – Friday)
FIRST Alumni Class of (2019, 2020, 2021, 2022) ribbons available at Innovation Faire (Thursday – Friday)
FIRST Store
Buy your FIRST Alumni swag on-site at Championship (and online!)
The FIRST Store is your source for authentic FIRST merchandise made exclusively for the FIRST #STEMsquad. Choose from the newest gadgets, t-shirts, apparel, hats, backpacks, accessories, and fun gift ideas.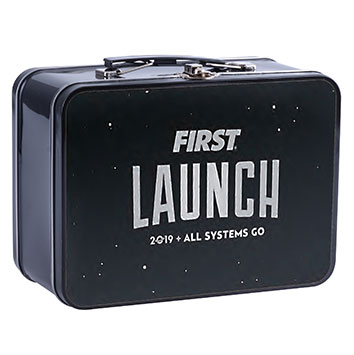 FIRST LAUNCH Lunch Box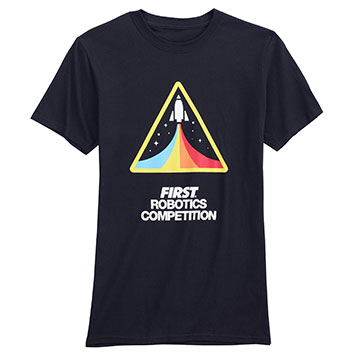 Rainbow Rocket Tee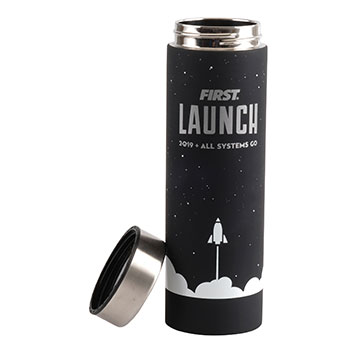 FIRST LAUNCH Travel Bottle