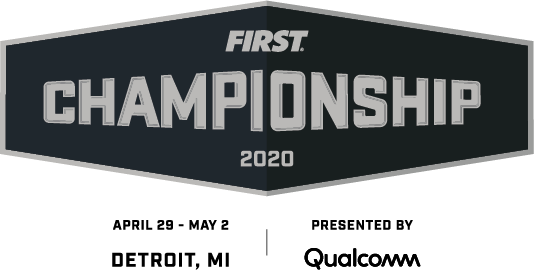 Join us in FIRST® City for a celebration of our robotics season at the 2020 FIRST Championship presented by Qualcomm® Incorporated. The world's largest celebration of STEM for students, FIRST Championship brings together tens of thousands of students from around the world who participate in our preK-12 robotics programs - along with the educators, industry professionals, sponsors, organizations, and colleges/universities who support them.
Housing & Badging
Your FIRST Championship badge grants access to participant-only activities and adds to the security of the event. FIRST requires all attendees to register and receive a badge. This includes all team mentors/coaches, student team members, volunteers, and general spectators. We've also negotiated hotel and travel discounts available exclusively for the FIRST community. Through our housing experts at Experient, we provide you 24/7 access to full hotel descriptions, real-time availability, amenities, and other details allowing you to book quickly and confidently.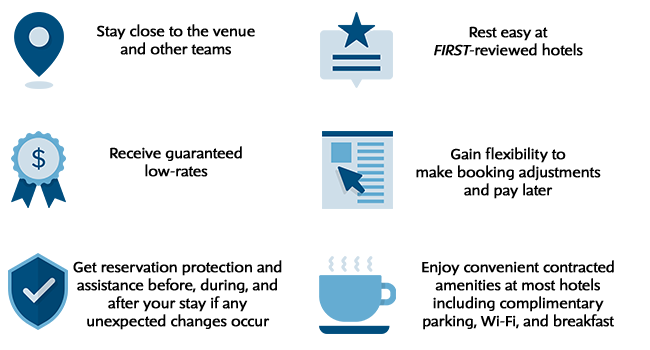 View Area Map of Hotels
FIRST® Robotics Competition Regional & District Event Housing
On Site Activities
Innovation Faire
All FIRST Championship attendees are encouraged to participate in the FIRST Innovation Faire, where attendees can receive exciting giveaways, witness new technology demonstrations, and participate in fun, hands-on activities for all ages.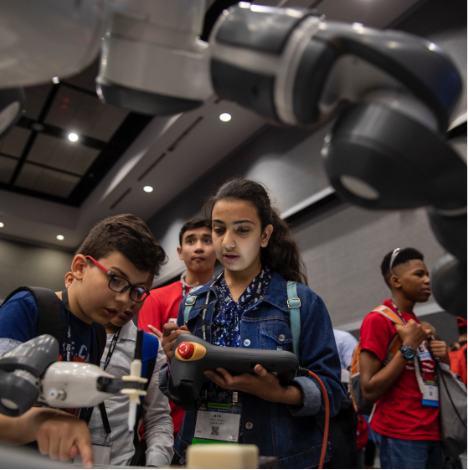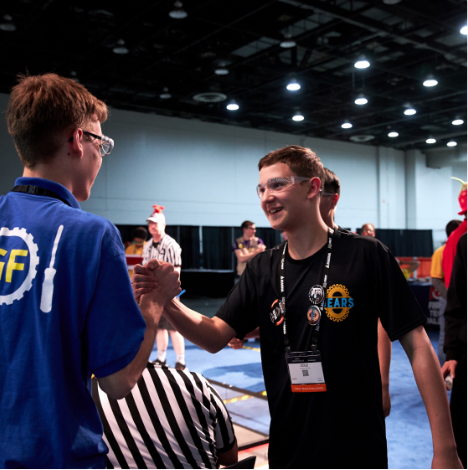 Scholarship Row
Join us for a Maker Faire-inspired area featuring FIRST Sponsors, Alliances, Suppliers, Scholarship Providers, and other Special Guests.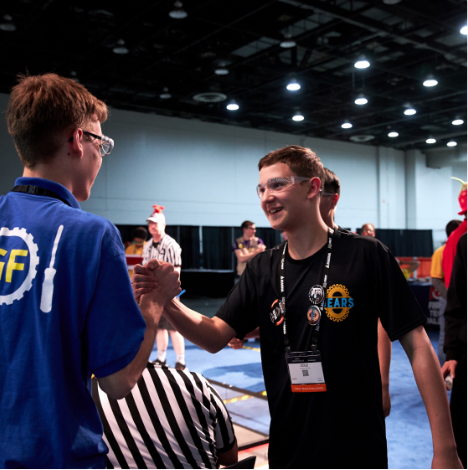 Alumni & Career
The Alumni and Career experience at FIRST Championship is for participants, alumni, parents, and mentors to understand and explore the opportunities that are available to FIRST Alumni after high school.