Hero: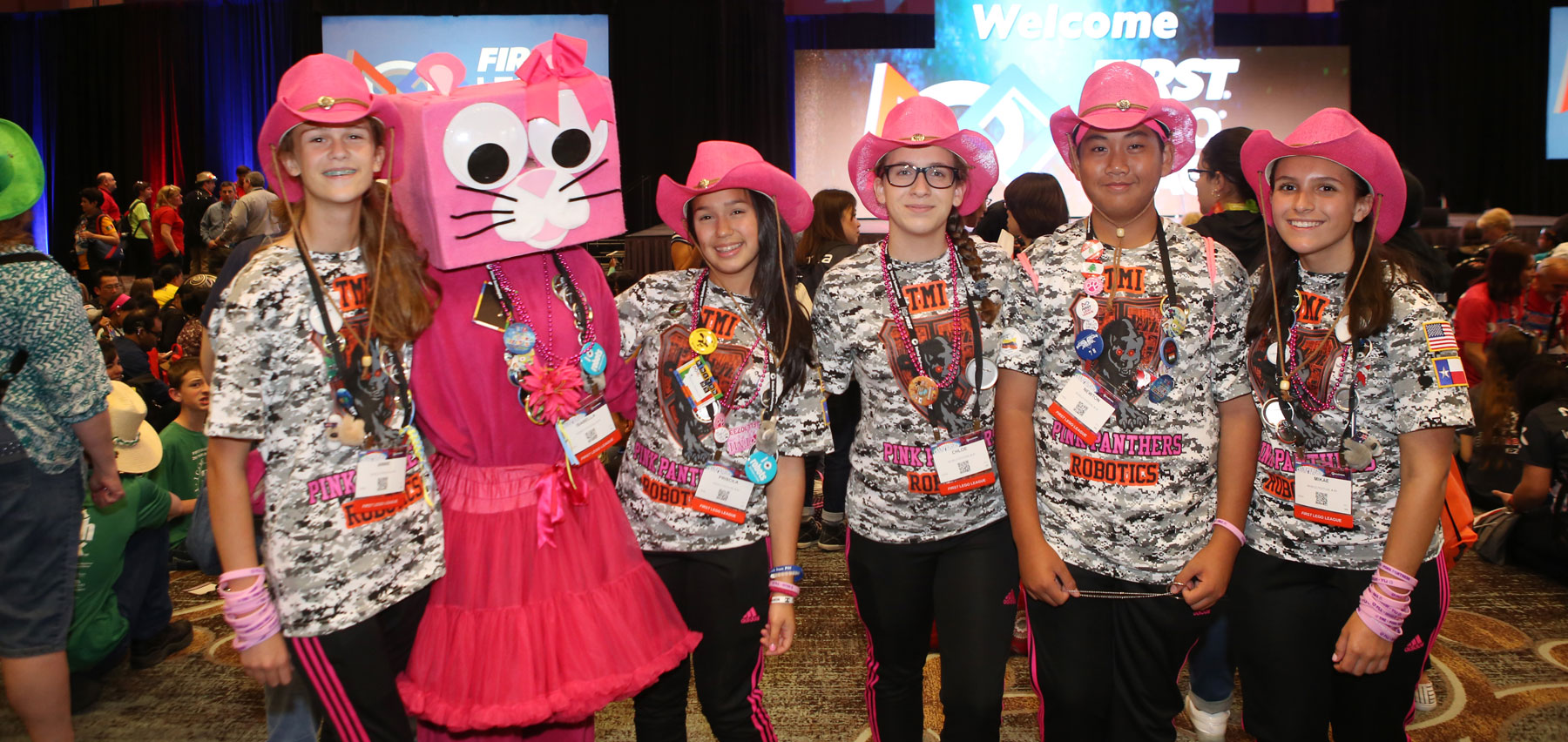 Travel and Local Info -  Houston
 
General Houston Information
Transportation
Looking for transportation options to get your team to and from Houston? Check out the Get Sports website for group and non-group air travel, charter busses, rental vehicles and more!
Pre-Order Lunch Information
Activities
Want to make the most of your stay with exclusive FIRST -only events, activities and discounted meals? Visit the GET Sports Website
Air Force Rapid Strike Simulator - Come and see the fast-paced, high-energy nature of a complex Air Force mission. Rapid Strike is located in front of the George R. Brown Convention Center on Avenida De Las Americas.
The FedEx Innovation Challenge is a social-media-based competition consisting of math and science problems, scavenger hunt activities, trivia and more. All teams competing at the 2017 Championship in the FIRST Robotics Competition and the FIRST Tech Challenge can participate for a chance to win up to $5000 for your team!
Special discounted ticket for visits to Space Center Houston which includes tours of NASA Johnson Space Center. This ticket can only be purchased on-line.
Welcome Party presented by NRG at Discovery Green Park
Thursday, April 20, 2017, 6:00pm – 9:00pm
The FIRST Championship Houston Welcome Party, presented by NRG, is a festival environment with fun for all ages! Featuring musical acts on two stages and activities throughout, don't miss this Championship kick off experience!  Located in Discovery Green Park directly across from the George R. Brown Convention Center.
5:00pm, Spazmatics, Busch Stage
6:00pm, Uptown Drive, Main Stage
7:00pm, TonTons, Main Stage
7:30pm, Jessie's Girl, Main Stage
Throughout the park:
Digital Graffitti Walls
Giant Lite Brite
Giant Board and Family Games
Photo Booths
Balloon Artists
Face Painting
Silent Disco
FIRST Alumni Mixer presented by The Boeing Company and NVIDIA
Thursday, April 20, 2017, 7:30pm – 9:00pm
An opportunity for FIRST Alumni to connect with fellow FIRST Alumni from around the world.
George R Brown Convention Center
Level 3 – outside of the Innovation Faire
RSVP here (space is limited)
Closing Celebration at Minute Maid Park
Saturday, April 22, 2017, 4:00pm – 8:30pm (Doors open at 2:30pm)
The FIRST Championship Houston Closing Celebration at Minute Maid Park will combine all Closing activities into one Celebration!  Final matches for FIRST Robotics Competition and FIRST Tech Challenge will be played, top awards for all programs will be given out with finale entertainment spread throughout the event.
The following awards will be presented at the Closing Celebration:
FIRST Robotics Competition Chairman's Award
FIRST Tech Challenge Inspire Award
FIRST LEGO League Champions Award
Volunteer of the Year Award for all Programs
FIRST Robotics Competition Finalist and Winners
FIRST Tech Challenge Finalist and Winners
Special Presentation of the Dean's List Winners and Woodie Flowers Award Winner
Houston Astros Reduced Tickets
The Houston Astros are offering an opportunity to purchase reduced-price tickets for two games during the FIRST Championship week in Houston.
The games offered are April 18th & April 19th, both at 7:10PM CST versus the Los Angeles Angels.
 
READ MORE ABOUT HOUSTON ASTROS REDUCED PRICED TICKETS
+
Instructions for purchasing tickets online:
You will be redirected to our Groupmatics: First Championships' Group Outing Page
Choose your game
Select the section and number of seats
Create an account
Enter the discount code: First   
Proceed to check out
Houston Quicklinks