Hero: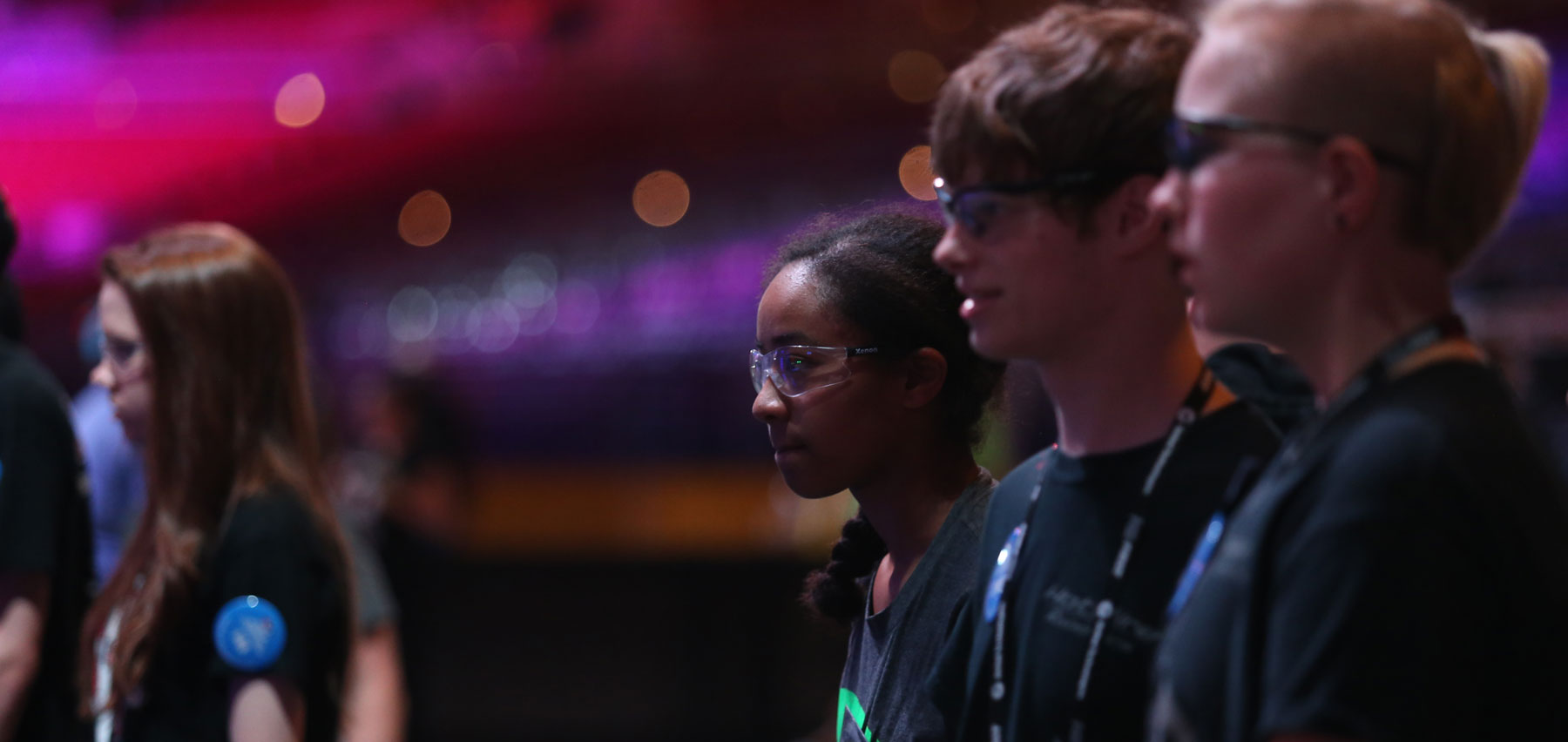 Travel and Local Info -  St. Louis
General St. Louis Information
Transportation
Shuttle buses will be provided between campus venues for all registered attendees with badge in St. Louis.
Looking for transportation options to get your team to and from St. Louis? Check out the Get Sports website for group and non-group air travel, charter busses, rental vehicles and more!
Pre-Order Lunch Information
Activities
Want to make the most of your stay with exclusive FIRST -only events, activities and discounted meals? Visit the GET Sports Website
The FedEx Innovation Challenge is a social-media-based competition consisting of math and science problems, scavenger hunt activities, trivia and more. All teams competing at the 2017 Championship in the FIRST Robotics Competition and the FIRST Tech Challenge can participate for a chance to win up to $5000 for your team!
Welcome Party presented by Monsanto at the Dome
Thursday, April 27, 2017, 6:00pm – 7:30pm
The FIRST Championship St. Louis Welcome Ceremony, presented by Monsanto, will celebrate the kickoff of the 2017 FIRST Championship St. Louis and will be a fun filled ceremony with speakers from top sponsors highlighting the FIRST community.
Closing Celebration presented by Belden at the Dome
Saturday, April 29, 2017, 4:00pm – 8:00pm
The FIRST Championship St. Louis Closing Celebration, presented by Belden, will combine all Closing activities into one Celebration in the Dome!  Final matches for FIRST Robotics Competition will be played, top awards for all programs will be given out with finale entertainment spread throughout the event.
The following awards will be presented at the Closing Celebration:
FIRST Robotics Competition Chairman's Award
FIRST Tech Challenge Inspire Award
FIRST LEGO League Champions Award
Volunteer of the Year Award for all Programs
FIRST Robotics Competition Finalist and Winners
Special Presentation of the Dean's List Winners and Woodie Flowers Award Winner
 
Join us for the FIRST "Night At The Ballpark" at Busch Stadium, Friday, April 28th to watch the St. Louis Cardinals take on the Cincinnati Reds.
Discounted tickets at $20.00 (+ service fee) each which includes the price of admission, as well as a hot dog and soda coupon.This offer is open to all attendees for the FIRST events in St. Louis—all programs, students, relatives, coaches, mentors, staff, volunteers----everyone!
READ MORE ABOUT FIRST "NIGHT AT THE BALLPARK"
+
Come early—all FIRST ticketholders will have a chance to participate in a pre-game field parade, and will be able to watch the on-field recognition ceremony, including an Honorary First Pitch to a Cardinals player!The Cardinals are also offering a 10% discount at the main Team Store on Level One between Gates 3 & 4 at Busch Stadium. You may stop in the store between Wednesday and Sunday during Championship week—show your FIRST badge to take advantage of this great offer.
Order tickets directly from the St. Louis Cardinals. www.cardinals.com/firstchampionship. For ticket orders of 20 or more, call the Ticket Office direct at 314-345-9000 and tell them that you are purchasing tickets for the FIRST Championship event.
International customers must choose the Will Call option.
Will Call tickets may be picked up at the ticket office immediately after purchase. You must show a valid photo ID.
St. Louis Quicklinks