2022 FIRST® Championship Event Guide
The 2022 FIRST® Championship will join thousands of students for the ultimate celebration of STEM (science, technology, engineering, and math) and innovation at the George R. Brown Convention Center in Houston. The Event Guide below has all the details on what to expect during the event. We can't wait to see you!
Houston Welcomes All
FIRST is excited to return to Houston for a celebration of this year's robotics season.
Houston Mayor Sylvester Turner welcomes the FIRST community back to the city in a video message:
Did you know?
Houston is the most diverse city in the United States, with at least 145 languages spoken by its residents
Houston has the largest LGBTQ+ population in Texas
Houston was the first major city in the country to elect an openly gay mayor
There are 161 human rights organizations in the greater Houston area
Houston is home to the second largest concentration of Fortune 1000 companies in the U.S., behind New York City
Houston has a young population, with its largest population segment the ~22% of residents aged 5 to 19
Learn more about Houston including travel guides, food, and special discounts: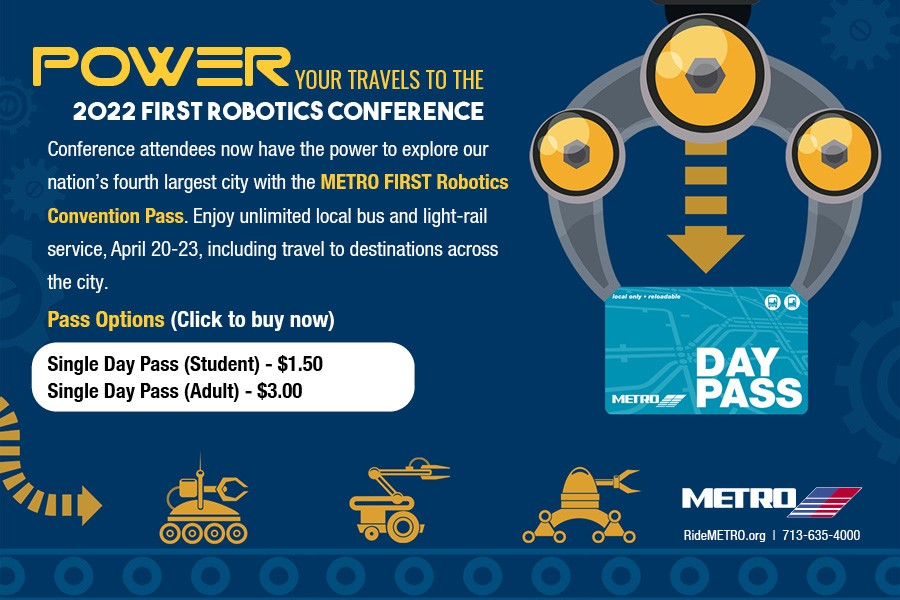 2022 FIRST Championship App
Download the 2022 FIRST Championship App presented by Bechtel now available on the Apple or Android store. The app is your up-to-the-minute guide for Championship. New info added daily.